WE ARE AVAILABLE FOR
PLUMBING SOLUTIONS
Upfront, Flat Rate Pricing
Never an Overtime Charge
$0 Call Out Fee
Courteous, Uniformed Professionals
Request an Appointment

CONTACT OUR FRIENDLY TEAM
PLUMBING PROFESSIONALS
Upfront, Flat Rate Pricing
Never an Overtime Charge
Courteous, Uniformed Professionals
$0 Call Out Fee
Request an Appointment
WE ARE AVAILABLE FOR
PLUMBING SOLUTIONS
Upfront, Flat Rate Pricing
Never an Overtime Charge
$0 Call Out Fee
Courteous, Uniformed Professionals
Request an Appointment
We Are Sydney Plumbing
-Experts
Sydney Service. No Dramas, No Fuss. No Shortcuts. Just Quality Plumbing at a Cheap Price
In case you are looking for a qualified emergency plumber Sydney, you can be sure that you will find them in Sydney. The main reason that people have an emergency plumber is because they are working under a severe circumstance when their power goes off and they need to use the services of someone who is qualified to work on such situations.
The good thing about having an emergency plumber Sydney is that they can come out at anytime of the day and can make sure that all of your needs are being satisfied. Therefore, the best way to find the right emergency plumber in Sydney is to find one online that offers quick and affordable emergency services.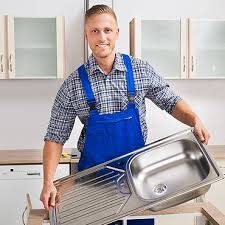 Commercial Plumbing
Commercial Plumbing Sydney Services - Just How to Find the Right Ones
See Services >>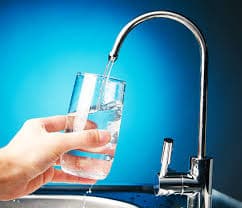 Residential Plumbing
Residential Plumbing - Water Heater Repair & Replacement
See Services >>
Sydney Plumbing Services that we offer
Is Sydney Emergency plumbing provide solutions to all your plumbing needs? Looking for a Plumber in Sydney? Call Us Now
Checkout Our Plumbing Sydney Video
When you are looking for an emergency plumber in Sydney
You should make sure that you research the company first before you hire them. This way, you will get a feel of what they are like and you can see if they are good at what they do. If you do not know anyone in Sydney that they can refer to, you can look up reviews of these services by different people.
Make sure that you find out if people are pleased with their services and whether or not the company provides good service.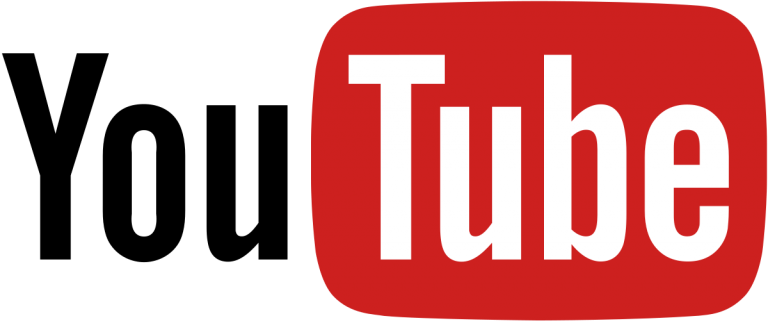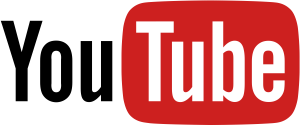 Where Can I Find The Best Plumbers in Sydney?
Our licensed Sydney plumber performs all types of plumbing services including:
Bathroom Renovations
Fix Blocked Toilets
Blocked Drain Plumbers
Water Heater Repair and Installation
Gas Fittings Sydney
Gas Leak Repair/Detection
---
In Addition to our commitment towards excellence our advantages are :
Our Team always arrives on time and very helpful in answering all your questions.
24 Hours Emergency Services Sydney
Uniformed, Licensed Plumbers
No Travel Charges
Licensed and Insured
Free Estimates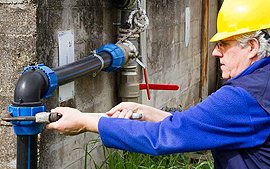 Key Benefits of Service
Whether you require simply deplete cleaning or a whole pipes registration, call our group of qualified and talented plumbing technicians. we take pride in the work we perform with our dedicated plumbers.
Locally Own Operated
Workmanship guaranteed
Bonded and insured team
$0 Call Out Fee
Licensed plumbing experts
Upfront, Flat Rate Pricing
Friendly, professionals
If you have any emergency plumbing need, simply call our 24 hour emergency plumbing
Quick and Reliable Repairs of
Emergency leaks & Pipe Burst
0450 705 772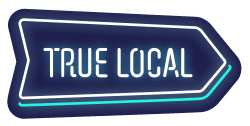 What Our Client Says About Our Plumbers in Sydney?

HIGHLY RECOMMEND THESE GUYS !!! Called out same day. Were on time and very professional. A pleasure to deal with

We liked the quick response, professionalism and communication of Ahmed. Highly recommend and will also call in the future when needed.

I highly recommend Ahmed! He was professional all the way through the process and his communication and interaction with us was perfect. He really took the time to ensure the project was quality and we just love the outcome of our new bathroom! Great service!

Honest, fast and reliable service. They explained the work that needed to be done before starting so I was completely aware of what was happening. Also let me know how much the job would cost beforehand. Cannot recommend these guys highly enough. Thanks again

Can't recommend these guys enough! Always on time, does the job quickly and responds to all requests. Great local plumber

Great workmanship and always on time highly recommendable Thank you again

First class servicing from Ahmed always on time I've just found my life time plumber I can't thank you enough

Contacted the team at Aussie Flow plumbing, nothing short of impressed by the prompt response, professionalism and honesty. Identified the water leak in my bathroom and didn't try make a small fix seem like a large problem. Would highly recommend to anyone. Great Job!!
Why It's Important To Hire A Qualified Plumber
The term "Sydney Emergency Plumber" is something that most people in Sydney will have heard of at one time or another. In years gone by, if you needed emergency plumbing services, you were lucky, because the Sydney City Council put together a network of reliable plumbers that would come to your aid whenever you required the best from the city's plumbing service providers. With regard to this, however, now and again, good old fashioned luck also helps a person to find the best plumbers in Sydney who know what they're doing. In the course of my frequent visits to Sydney, I've met with people from all walks of life, including some of the more odd residents. I've heard a number of interesting things about Sydney plumbing services that I would like to share with you. If you are planning a trip to the wonderful city, or if you are already there and you want to get some ideas about what you can expect when dealing with plumbers in Sydney, let's have a look.

Most common problem that plumbers in Sydney?
Let's start with the most common problem that plumbers in Sydney encounter on a day to day basis: a burst pipe. Let's be honest, when it comes to Sydney, it's not uncommon to hear a burst pipe. The question is: how often does a Sydney resident actually hear a burst pipe? The answer: quite frequently. It can be surprising just how many pipes in and around Sydney are clogged at any given time. Fortunately, there is someone who can come to the rescue immediately; and that someone is usually a Sydney emergency plumber.
To deal with a plumbing emergency?
If you have to deal with a plumbing emergency, whether it's a broken pipe, a clogged pipe or a burst pipe, you should trust the expertise of a Sydney plumber. While you may be able to fix the problem on your own, it's usually preferable to have somebody who knows what he's doing to show you exactly how to take care of the situation from the beginning. This is particularly true when it comes to Sydney's finest – underground sewer systems.
Number of reasons
There are a number of reasons why it's a good idea to call a Sydney emergency plumbing company in for help. One reason is simply because they are trained and experienced in dealing with all types of emergencies, and this includes underground sewer problems in Sydney. As we've all heard, Sydney is home to one of the most efficient and sophisticated sewage systems in the world, so it's always best to call in a professional when it comes to problems with your pipes.
Get Professional Plumbers Quickly?
Another reason why it's smart to call a professional is because hiring the right Sydney plumbers will ensure that the job is done right the first time. When it comes to plumbing services in Sydney, you never really know when something might go wrong. This is why it's important to hire professionals who are equipped to handle any kind of emergency situation. As you can imagine, the type of job that an emergency plumbing company in Miranda Or Sydney does is quite extensive and complex, which is why it's a good idea to hire a professional rather than doing it yourself. In addition to this, hiring a reputable and reliable company to deal with your plumbing problems could actually save you a great deal of money because professional plumbers in Sydney are often able to get the job done for less than it would cost you if you attempted to do it yourself.
Hiring an emergency Sydney plumber
If you want to learn more about hiring an emergency Sydney plumber to take care of your plumbing problems, then it's a good idea to take a look at some of the reviews that you can find online. This is especially true if you are having a problem with your hot water heater or another plumbing problem in your home. While there is no shortage of plumbers in Sydney, there are also a lot of plumbers who are qualified to deal with different kinds of emergencies. So whether you are having a leaking pipe or you have a major electrical issue with your home, it's a good idea to contact a Sydney plumber to take care of your problem. When you hire a Sydney plumber, you will know that you are getting the best possible service when you need them the most. A trusted plumber in Sydney should be able to help you overcome any kind of plumbing emergency, so you shouldn't hesitate to contact a reliable and trustworthy plumber in Sydney.
Services like Bathroom Plumbing, Kitchen Plumbing and Bathroom Renovations are common issues always.