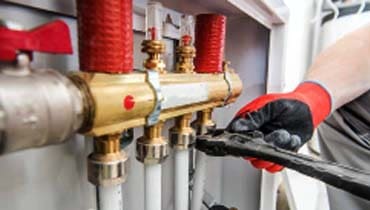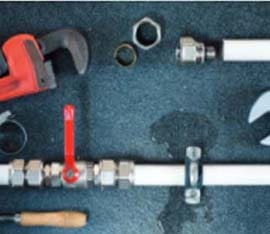 What Does Emergency Plumbing Sydney Involve?
24 hour emergency plumbing service in Sydney. Sydney plumbing emergencies like overflowing sewers and clogged drains can occur at anytime. When you call a plumber for help, one of friendly staff members will speak to you over the telephone on what to do next in order to minimize damage to your home.
Emergency plumbing services
Emergency plumbing services are provided in different types of buildings like residential, commercial, industrial or government. However, when dealing with plumbing problems in residential or commercial buildings, you must be sure to have the right person on hand. This is especially true if you have small children.
Call Now Emergency Plumbing Sydney
There are two basic ways to get water in a building. It is either via a septic system or the water supply pipe. The first method has a very long waiting time. Most often, you cannot even get water to the faucets because the line is very long. The second method is very much faster than the first but it also takes several days to get the water to where it's needed.

Problem could be that the pipes are clogged
If there is water that is leaking, it is not necessarily that the pipes are broken. A problem could be that the pipes are clogged. In this case, they will need to be cleaned so that they work properly. These problems can include the use of a plunger, which pushes out clogs before they cause more damage. You will also have to use special plumbing tools to clear out the pipes so that they don't create leaks.
Leaking hot water heaters
Other situations that might require emergency plumbing include leaking hot water heaters, broken water heaters, burst water heaters and other types of water problems. All of these situations need to be immediately checked by a professional in order to prevent water damage. In these cases, you will be able to call a plumber to come and fix the problem or to provide you with an estimate. They will usually do an inspection of the entire property and then determine what the best solution would be.
You can start by calling our team today at 0450 705 772. We offer free estimates to our locations Sydney wide!
Sydney Emergency Plumbers Fixes Overheating Water heaters
If your water heater is overheating, your water might have to be turned off or the pipes might need to be cleaned. If the problem is with your water heater and there is a problem with a thermostat, it might need to be replaced. These issues may be easy to fix if you are dealing with a homeowner or are working with an experienced plumber. If you are calling a professional plumber, you might need to pay more money because there are things that a homeowner doesn't know. know about.
Fix the heating system
For instance, there might be a professional plumber who knows how to fix the heating system so that it heats up quickly. In most cases, they will install a heater that does not need to be turned on. In some cases, the system will automatically turn on. This is called thermostat-controlled heating. These systems only need to be switched on when there is hot water in order to work properly.
Emergency plumbing Sydney is vital in many different situation
Emergency plumbing is vital in many different situations. These issues can be anything from a faulty water heater, water damaged walls or plumbing leaks. By keeping in mind the things that a professional can do, you can avoid unnecessary damage that might occur.
Removal of clogs in the drains
There are many different types of plumbing that a plumber can help you with. One common example is the removal of clogs in the drains. There are various different things that a professional plumber can do to get rid of clogs and prevent them from happening again. Some of the things that a plumber can do include using a plunger to loosen clog drains, removing old clog pipes and using drain cleaning chemicals.

Proper maintenance and testing done on your pipes and drains
The most important thing that a plumber can do for you is to ensure that you have the proper maintenance and testing done on your pipes and drains to make sure that they are working properly. This ensures that when a problem does occur, the problem won't cause major damage. to your home.
No matter what kind of plumbing problem you have, an emergency plumber can help you get water damage repaired or even prevented. to avoid having to deal with the problem. by being proactive and working on the problem as soon as possible.
Key Benefit of Service
Whether you require simply deplete cleaning or a whole pipes registration, call our group of qualified and talented handymen. we take pride in the work we perform with our dedicated plumbers.
Locally Owned Operated
Workmanship guaranteed
Bonded and insured team
Licensed plumbing experts
Upfront, Flat Rate Pricing
Friendly, professionals
$0 Call Out Fee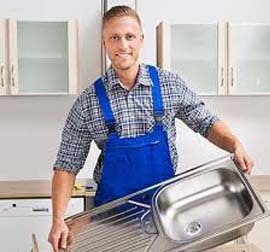 Get A Free Estimate
We are more than happy to give advice on which solution is most suitable for your needs, depending on your Plumbing Services. Why not ask us to view your property and discuss the various options with you now. Our advice is free!